Return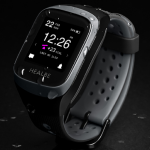 Your GoBe is not working properly?
Contact the HEALBE support team, perhaps your smart band just needs a little more help: gobe@healbe.com.

● GoBe smart bands are covered by a one-year warranty.
● We also provide a 30-day full refund.
● And, if your GoBe fails after the first 30 days of purchase, we will send a replacement.
For a replacement or refund, please email us at gobe@healbe.com.
Refunds are available within 30 days of delivery. Replacements are available within 1 year of purchase after remote diagnostics by Customer Support.
Return and replacement policy
To make a return/replacement, the device has to be mailed to us (except ROW countries)
The package must include:
1 The smart band itself along with a packing box
2 Charging cable
3 Application for Return/Replacement.

U.S.: the unit for return or replacement is sent to us on our prepaid return label (provided by customer service)

ROW: Since shipping is very expensive, in case the device works normally and the user wants to return it within 30 days and get a refund, the support team will provide instructions to send the device to a warehouse in Hong Kong at the user's expense. If the device is faulty, it is deactivated remotely and will not be picked up.

Mailing directions:
For US — to Chicago, USA
For ROW — to Hong Kong, China
For EU — to Linden, Germany