Product Warranty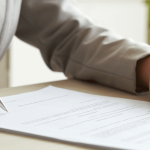 One-Year Limited Product Warranty. HEALBE warrants that the GoBe is free of defects in materials and workmanship under normal use and service (the "Limited Warranty") for 1 year from the date of purchase from HEALBE only (the "Limited Warranty Period"). Proof of purchase may be required to verify the purchase date. If a defect covered by this Limited Warranty occurs during the Limited Warranty Period, HEALBE will, at its option, replace the product or refund the original purchase price. The foregoing remedies are the purchaser's sole and exclusive remedy and HEALBE's sole and exclusive liability for breach of the Limited Warranty.
Exclusions. This Limited Warranty is subject to compliance with the applicable HEALBE user guidelines, and specifically excludes normal wear and tear or damage caused by improper or incorrectly performed maintenance, negligence, accident, misuse, abuse or unreasonable use, modification, tampering, use of parts or accessories not manufactured by HEALBE or any other causes not related to materials or workmanship. Without limited the foregoing, the GoBe is specifically not intended for use in temperatures about 40°C. This Limited Warranty excludes any replaceable batteries and accessories.
How to Make a Claim. If the product fails to comply with this Limited Warranty, please contact us at gobe@healbe.com. Upon confirmation and approval of your warranty claim, we will, in our sole discretion, either replace, or refund the original purchase price. The purchaser will be responsible for, and will pre-pay, all return shipping charges and shall assume all risk of loss or damage to product while in transit to HEALBE.