30 Pounds Off and 2 Triathlons Finished
How many calories is my homemade lasagna? Will I lose my weight if I eat carbs only? How does exercise add to weight-loss management?
Keith D. is an IT worker who must spend lots of time in front of a screen, so does he live the typical IT lifestyle? Not really. Keith does not take things for granted, which is why he balances his life with hobbies. In his free time, he plays soccer, rides his bike, and visits new and interesting places, as opposed to sitting on a sofa, and even that is not enough for him. He constantly challenges himself and has participated in two triathlons this year: the 2019 Escape the Cape Triathlon (Sprint) and the NJ State Triathlon (Olympic), finishing both without stopping or walking.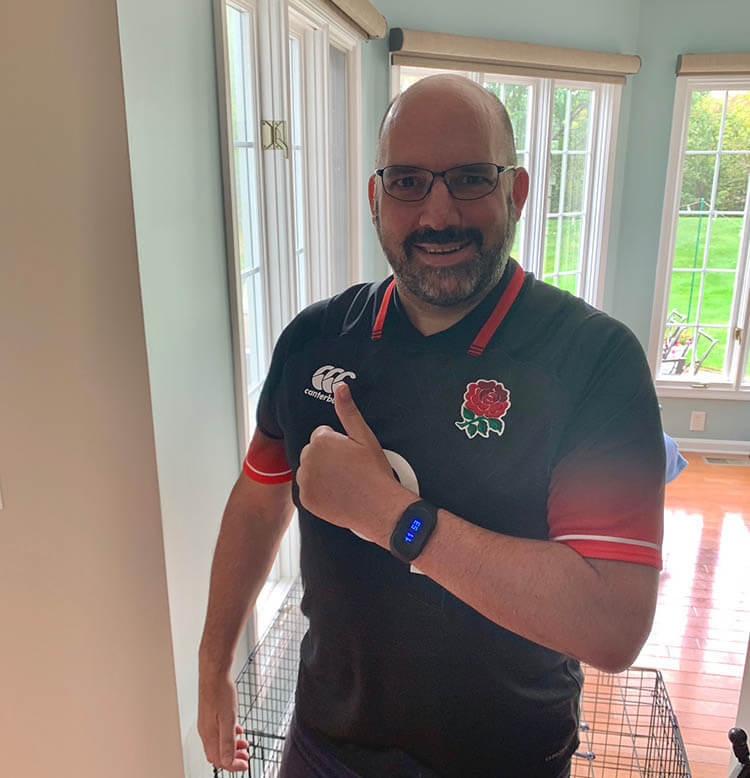 Keith started his weight loss way about 3 or 4 years ago when he realized that the concept of "no matter how much you eat, you can always burn it all well" was wrong. "I was a gym hound and generally thought what if I spend an extra half an hour on a bike, extra half an hour on a treadmill, or extra half an hour swimming, then surely that extra doughnut is not gonna be a problem." In fact, it didn't quite work that way. "So, I then went through various cycles of trying to eat a bit healthier, trying to exercise a bit more, and really having the concept of calories in vs. calories out," he remembers. But even THAT was not good enough for Keith.