Robin S. is a global citizen, a business person, a beekeeper, a swimmer, a musician, a mother . . . The list of things keeping her busy could go on and on. She is one of those who'd prefer to have 25 hours a day because that one missing hour would go so far. Alas, the day is still 24 hours long and not a minute more, which means that Robin has to find the time elsewhere. As many busy people might guess, she does it by cutting her sleep hours and almost literally eating on the run.
A Busy Person Eating & Sleeping Well Is Not a Myth
Having had a chronic lung condition for some time, Robin has become well-aware of her body and its reactions: "how it [the condition] affects my sleeping, how exercising affects my overall health, which kinds of exercise may affect my breathing." Even though her level of self-awareness was quite high, it was not enough, not for Robin, who wanted functional and sophisticated tools to help in actively improving her overall health and fitness.

With unscheduled and sometimes unpredictable sleep cycles, she was particularly interested in her sleep patterns and their impact on her energy throughout the day. She knew about numerous fitness trackers on the market, but she wanted something different for a broader picture.
Much more than a fitness tracker
"I was interested in tracking calories and hydration along with sleep patterns and general activities—all of those things without getting the same device as everybody else," Robin recollects, "because most of the people I talked to just ignored their fitness tracker after a while, or if they had trouble keeping it functional. Sometimes they just plain got bored with it. And I wanted something to engage me a little bit more, with more and different information to offer."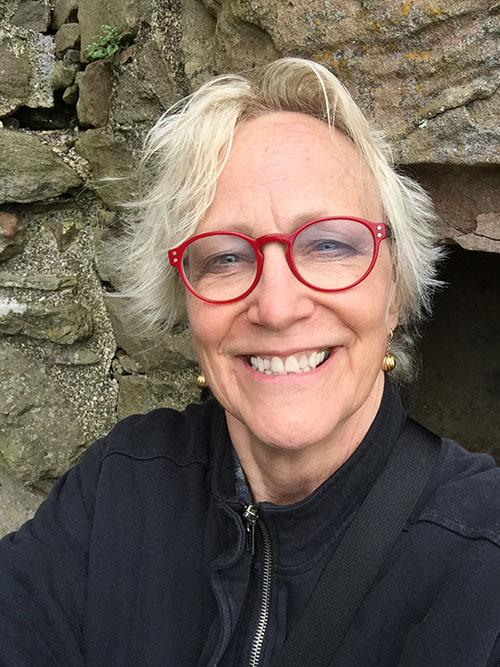 This is how Robin came across the complete HEALBE GoBe smart-life band, which she's been using throughout its different generations.

With her significant GoBe product line usage experience, Robin has become a smart band expert. She has happily shared her expertise and understanding of the GoBe's role in her improved self-awareness, which was followed by many changes for the better.