"The best birthday present I've ever got."
Lisa M., 49
Illinois, USA
50 Pounds off in 15 Months
Lisa M. was born and raised in Illinois. She wouldn't call herself a particularly active person. But in 15 months, she lost about 50 pounds, 30 of which she lost with her GoBe.
The best birthday present ever
Back in July 2018, Lisa was 207 pounds. Then she just decided to start her way back to a leaner self. Even though she wasn't an "exercise person," as she says, in just 3 months, she had already managed to lose some weight by cutting her food intake. Then, in October 2018, she received a birthday present she had been truly looking forward to.
My husband is the one who bought me the watch, 'cause I was like, oh my God, I have to have this watch, this is awesome," recollecting her first acquaintance with GoBe on the HEALBE website. "And I'm like, this [has] got to be the best birthday present ever!
Ever since her birthday, Lisa has been wearing her GoBe on her wrist to see her stats regularly and act on them. "It was a constant accountability for me," she says. Her main motivation throughout her weight loss journey has been getting her results and changing her habits.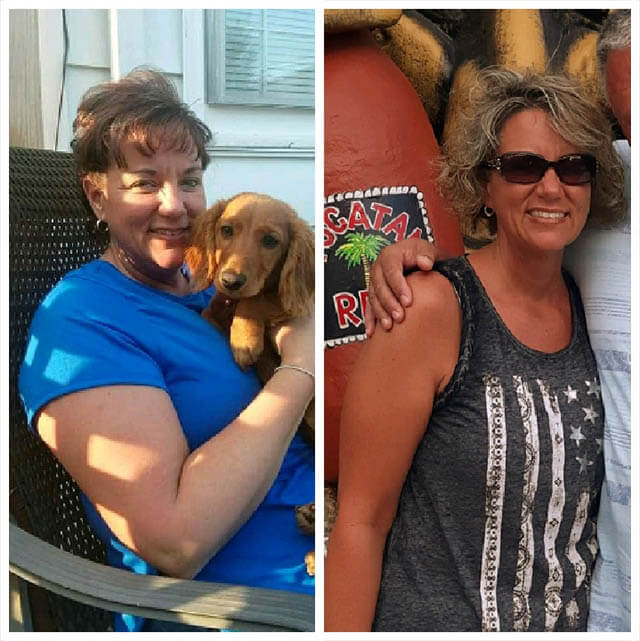 Daily habits changed within the first week of wearing GoBe," she recollects. "I synchronize my data all the time. And I like the weekly report. HEALBE does not lie—it tells you the truth!
There was a reason Lisa loved her reports so much: They got her results.
Since going on with the GoBe, I've been able to lose about 30 pounds in the last year. The watch didn't do it for me, but the watch is what allowed me to make better choices," referring to her GoBe's calorie intake feature, "because I wanted better results the following day. I look at the results from the day before and I'm like, okay, I'm going to improve that.
Water balance matters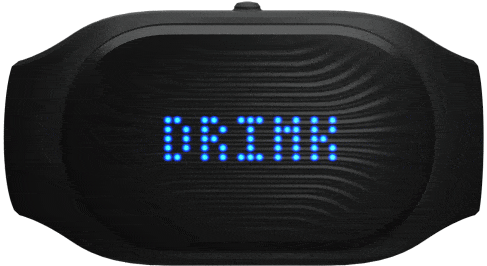 Another great new choice Lisa has made is drinking more water, which, apart from its numerous benefits, is also a good step on the way to healthy weight loss, since it's so easy to mix up "thirsty" and "hungry." Again, the GoBe was there to support her.
I drink excessively," Lisa says, "but still had trouble staying above the line. It [the GoBe] did encourage me to keep on drinking more water," sharing her experience with the GoBe's water balance feature and its "Drink" alerts when the body is dehydrated.
Today, I drink a gallon of water or more each day to keep my hydration levels up.
The best commitment is to oneself
Lisa's initial goal was to reach 150 pounds by October 24, 2019, exactly one year after she started using her GoBe. And she did a great job.

By the beginning of October 2019 when we had the pleasure of speaking with her, she was already at 157 and was definitely not stopping there.

"I've hit a plateau, but I'm not going to give up. I'll get there eventually," she says. "And then my final weight loss goal is 140.

So, it might take me another year, but I'm going to get there. It's been very, very slow, but the turtle wins the race," Lisa assured us confidently.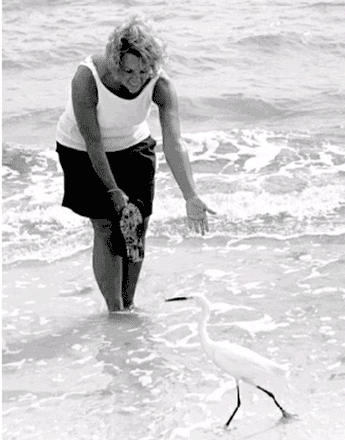 With her goal-setting skill and with the powers of wish and will, Lisa has proven that she is a success. Not athletic at all, she has reached her goal simply by cutting back and making better food choices. She has continued her way to a better self and has just (over only the last six weeks) incorporated exercise into her program, lifting weights every other day to tone up.

On the way, Lisa has been supported by both her coworkers and family, especially her husband, who not only gave her the HEALBE device but was every day there to look at her calorie graphics with her.
Lisa has these words of support to those who might be in doubt:
Just take it one step at a time. Get the watch and let the data tell you. Look at what you're eating, look at your calories, look at your fats, your carbs. It can even give you the percentages to break it down. From there, you're going to make changes. If you really want to lose the weight, you're going to make the change.