"The GoBe usually tells me how many calories I have consumed and burned—I use that to gauge what I have to eat for the rest of the day."
Pam S.,
Texas, USA
50 Pounds Off? Easy!
Pam is an IT office manager who typically spends "a lot of the day sitting at a desk," in her words. A few years ago, she moved back to the United States from Korea. On that many-hour flight, she experienced extended discomfort with the airplane seat. That was the moment of truth. She realized she needed to change something.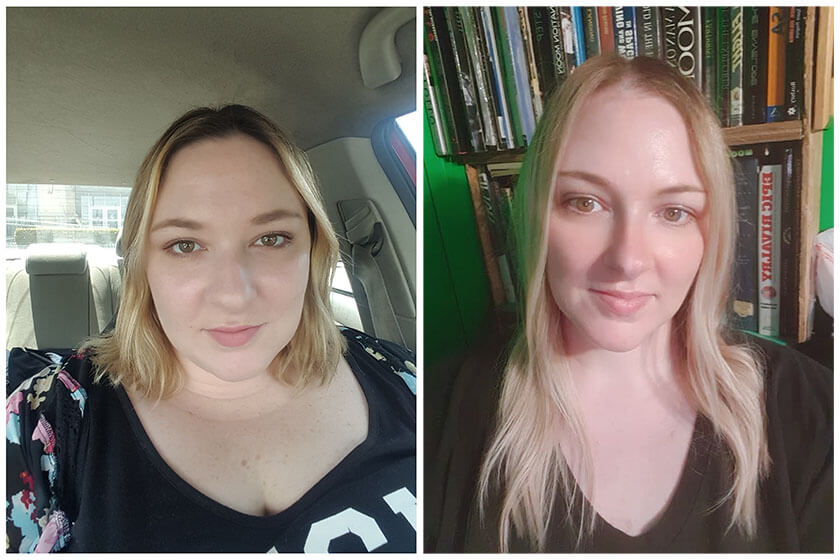 "On my way back, I found the seats were uncomfortable," she remembers, "and I thought I really needed to lose some weight. I'm in my thirties, and I don't want to be in bad shape."
Pam worried that, as she aged, her bad habits would only become permanent. "I wanted to have a healthy future," she says.

This is how HEALBE GoBe entered her life to inaugurate her dream future. Pam got her smart band back in the summer of 2018 and, ever since, she's been checking her caloric and water balance data, which the GoBe provides 24/7, with one particular goal: to lose her extra weight.

By the end of 2019 when we had the joy of speaking with Pam, she had already managed a FIFTY pound loss—all with her little GoBe helper.
Just keep an eye on calories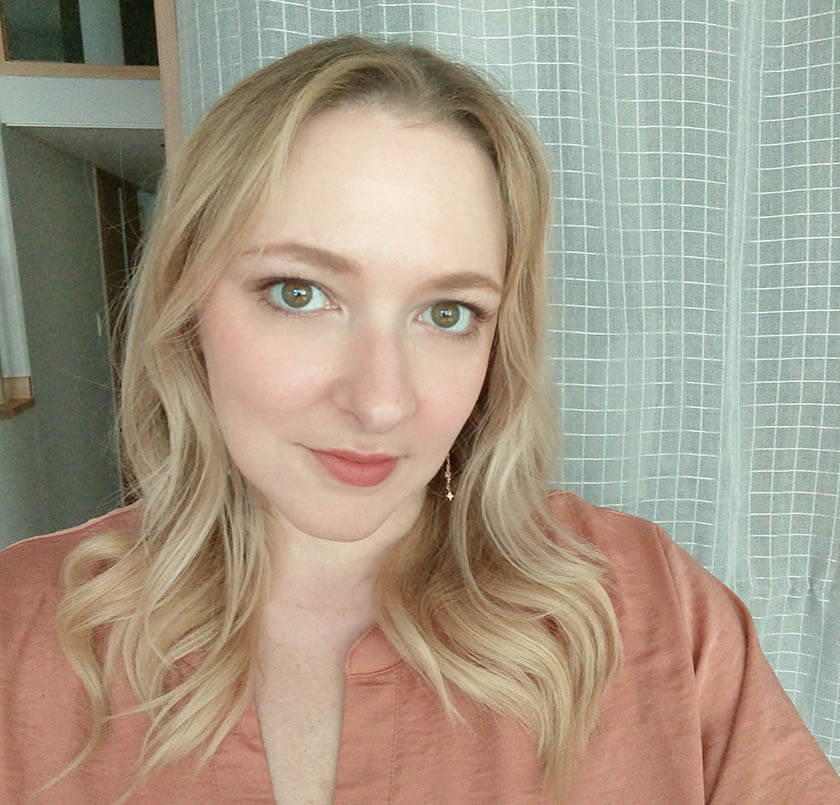 The interesting fact is that Pam wasn't doing a lot of sports at the time. Many people know how hard it is to start working out with extra weight; some would even give up on their leaner look, assuming that they'd never manage the fitness part. By her example, Pam has proven that, if necessary, weight loss can be managed by different means.
"It's only recently that I've started swimming," she says, "so up until the last few weeks, it's been just some exercise and more of tracking my calories and everything else," referring to the GoBe smart band's energy balance, hydration, stress, sleep, and other features. "A lot of it was just having the watch, which kept me mindful of what I was needing."
To perform the best she can, Pam uses her GoBe all the time. She has shared her entire day with the smart band:
"I basically plug it in on my drive to work—I have an hour-long commute—so it charges in the morning in my car, and then I put it back on. Usually, about halfway [there], it's charged up. And then I wear it for about thirty minutes or so in the car until I get to work. After that, I have a coffee and give my GoBe time to adjust. It works on its own. I don't do a lot with it other than just keep an eye on the calories and, throughout the day, check it and see where I am."
"I have a pretty regular schedule at work, which helps me have a scheduled lunch and snacks," Pam continues, speaking of the caloric data range she tries to stay in every day. "I plan my meals. And then the GoBe usually tells me how many calories I have consumed and burned—I use that to gauge what I have to eat for the rest of the day."
What GoBe actually gave to Pam was a mindful approach to the food intake, all based on her own body reactions.
"So I put a lot more thought into what I am going to eat now, ahead of time," she says. "Before, I ate a lot based on convenience. And now—even though it's a little bit inconvenient—I try to plan out meals ahead."
The role of hydration in weight loss
One more important success factor Pam is seeing in her effective weight loss is more water-drinking throughout the day—another good new habit she has built with the help of her GoBe.
"One of the worst habits I used to have was not drinking anything throughout the day. I simply always forgot it," she remembers, "and because the GoBe will vibrate and remind me," referring to the "Drink" alert the smart band gives upon reading the dehydration of the user's body cells, "I will actually drink water immediately rather than just completely not drink anything until lunchtime."
Pam thinks that the regular rehydration she's been rewarding her body with during her weight-loss helped a lot "because one of the things I was told by doctors," she says, "is I can't differentiate between 'hunger' and 'thirst.' And the other thing is just that—aside from helping you feel full—you feel a lot better. The body feels much better when you're drinking more."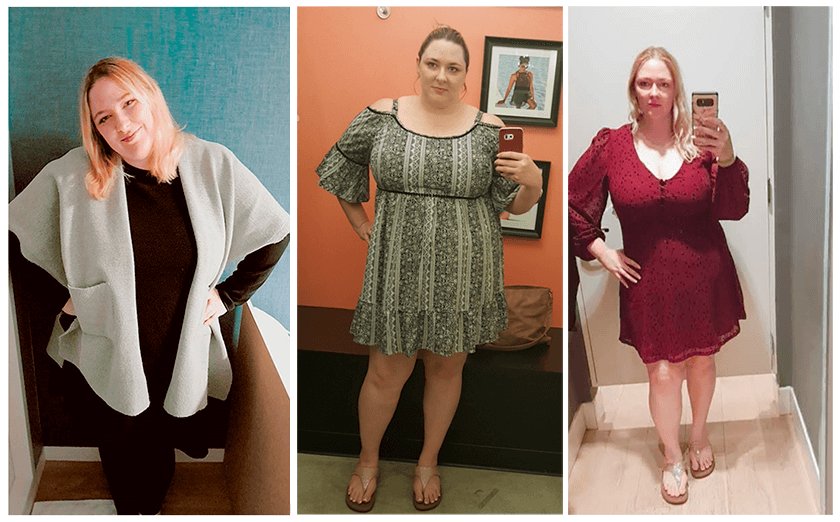 Now our heroine regularly has three bottles of water a day, while previously she barely managed one. "I'm still working on it," she confesses, "but it [the GoBe] is the only thing that has helped with my dehydration issues."
What it's like to be renewed
Pam has done a great job for the last year and a half. Inspired by some private little things—like a weight-loss competition with her mom or the example she was giving to her little niece, who essentially lives with her—she never stopped on the way to a better self. She was 211 pounds in the beginning of her weight-loss path, and she is now only 161 and plans to lose another 10 pounds to be completely happy with her body. She is already very delighted with her new self, though.
"Now I've got much more energy, and I feel better. Before, I really hated shopping for clothes. And now I enjoy it. There is a lot of less stress related to my own self-management. And it's much easier to play with my niece," Pam says, underlining the benefits, "and I love it a lot."
Our heroine continuously receives more and more compliments from people around her. At Thanksgiving in 2019, she met many family members whom she hadn't seen for about a year. "They kind of saw the change all at once," she says. "And people were really surprised. That was so nice," Pam concludes with a delighted smile.